Rugby town centre Regeneration Plan
Thank you for being involved in the preparation of the Regeneration Plan for Rugby Town Centre. This consultation provides an opportunity for you to find out more about our emerging proposals, and to shape the final plan.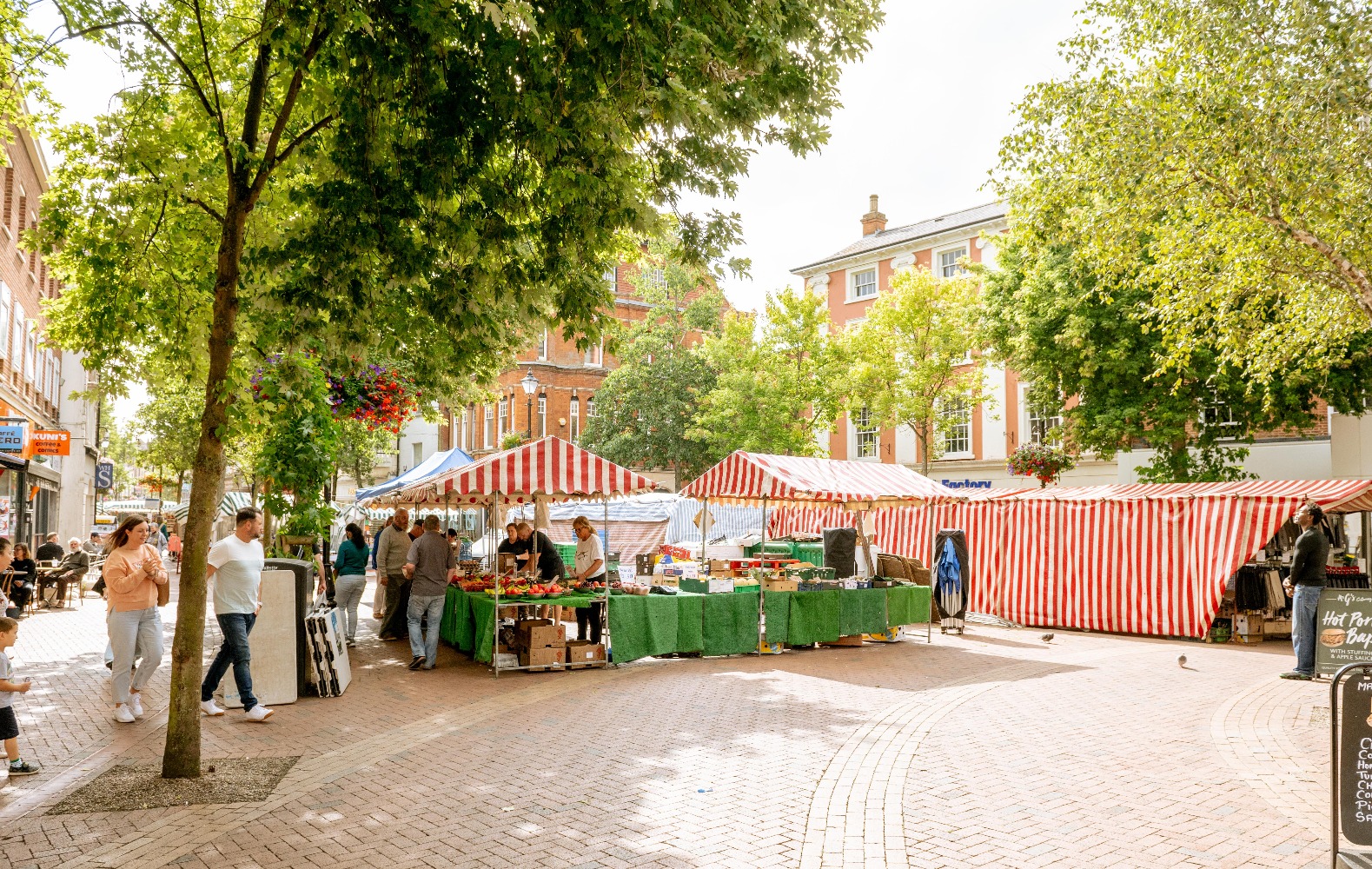 What is a Regeneration Plan?
There is a need and opportunity for investment in our town centre.

Without a Regeneration Plan which clearly sets out our priorities for the town centre, there is a risk that development will come forward without coordination. Our plan will identify a vision for the town centre and identify projects and ideas – developed with your views – which we can collectively work to deliver.

The plan will be an important tool for us to use to speak to landowners, stakeholders, key partners and investors, to influence future proposals for the town centre.
What work have we done already?
In 2020 Rugby Borough Council appointed consultants to develop the Regeneration Plan. The project team consists of Rugby Borough Council, Avison Young, Allies and Morrison Urban Practitioners and Urban Flow.

In March, we ran a two-week public consultation in which you told us your thoughts on priorities for regerneration of the town centre. During this period nearly 1,300 of you shared your views on the issues and opportunities that the Regeneration Plan needs to respond to.

Since the consultation period the project team have been working hard on the Regeneration Plan. We now have a draft vision, key objectives, and initial thinking around a strategy for the town centre and we want to hear from you over the coming weeks.

Following this consultation, the project team will reflect on your feedback and use this to shape the final Regeneration Plan. A further public consultation will take place when the Regeneration Plan has progressed further.
What is the purpose of this consultation?
This is our town centre, and we want to ensure that the regeneration plan improves it in the best way possible – responding to your views and experiences.

This consultation has been designed to give you an update on the project, and to give you an opportunity to feed back to us on the work that has been done to date.
The consultation period will run for a period of six weeks from
30th September 2021 to 11th November 2021
, and you can get involved by:
Viewing this website, where there is information and background to the project and an on-line questionnaire to complete; and/or
Visiting our exhibition in the foyer at Rugby Museum and Art Gallery
Attending our in-person exhibition event at The Benn Hall on Monday 25th October (2pm to 7pm)
Completing the survey which is available online, or in hard copy at the exhibition.
We want to hear your views to help shape the Regeneration Plan.