To help us deliver the vision, we have identified a number of key objectives. These are summarised in the following diagram. The objectives will shape all projects and investments made in the future in the town centre.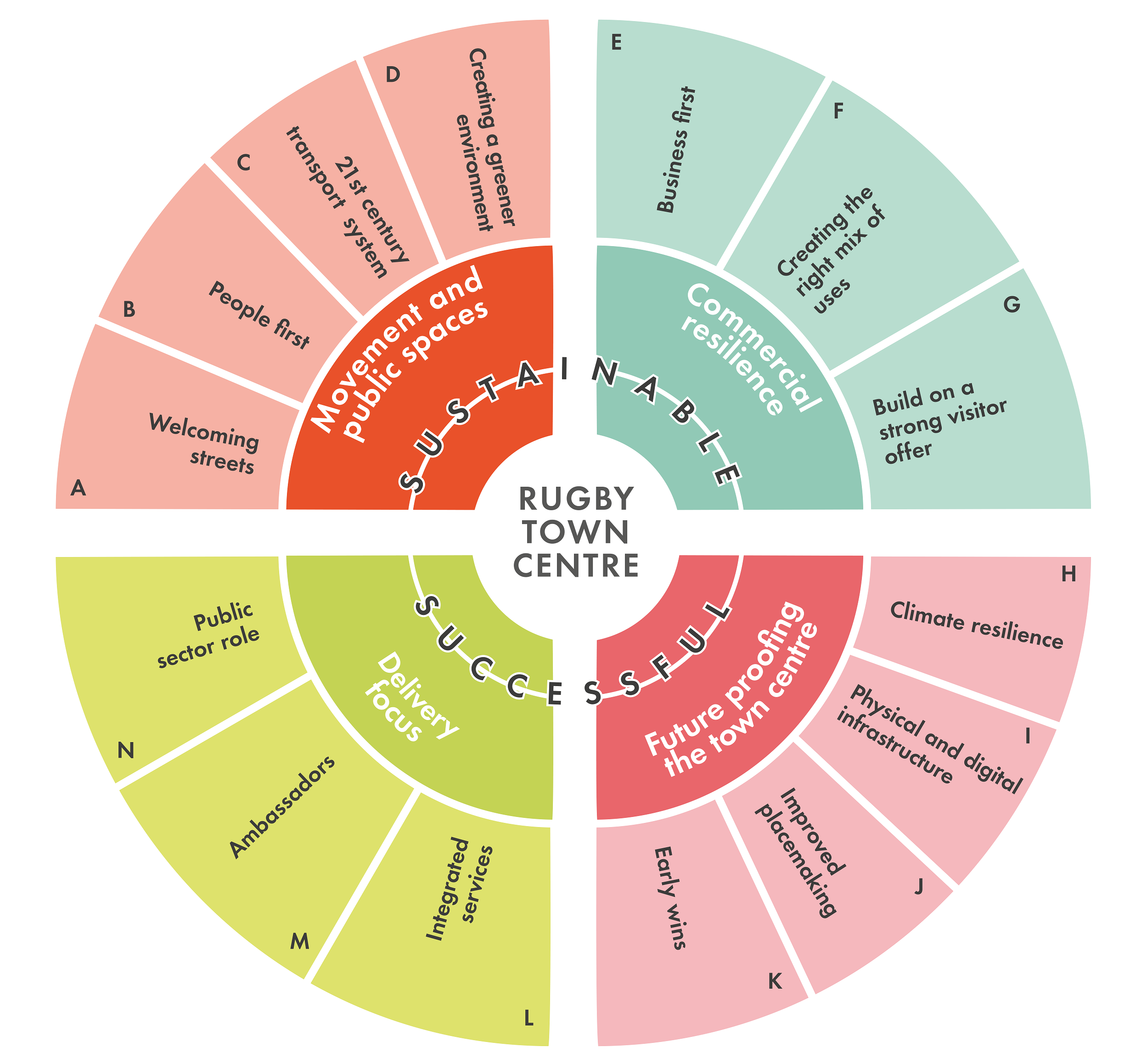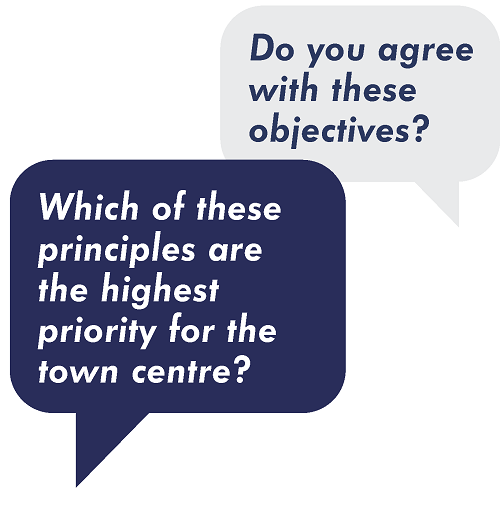 Movement and public spaces
A) Welcoming streets – transforming roads and junctions into healthy, safer streets and spaces.

B) People-first – connecting the town centre to neighbourhoods and destinations, putting public transport, pedestrians and cyclists first.

C) 21st Century transport system – creating a public transport system to be proud of which is fully accessible all.

D) Creating a greener environment – creating greener streets and spaces which support healthy routes for walking and cycling, and wider benefits including biodiversity and drainage.
E) Business First – support businesses, opportunities for start-ups and a strong Rugby brand.

F) Creating the right mix of uses – introduce new activities, emphasis on culture, evening and night-time uses.

G) Build on a strong visitor offer - support existing destinations with complementary uses and activities.
Future proofing the town centre
H) Climate resilience – improve air quality, sustainable development, green space and biodiversity.

I) Physical and digital infrastructure – enhance digital and physical connections, improved streets and spaces.

J) Improved placemaking – improved sense of arrival, celebrate history, high quality and inclusive design.

K) Early-wins – events and temporary use of buildings and space to enliven the town centre.
L) Integrated services – high quality public services with improved access for the community.

M) Ambassadors – Council working with stakeholders and partners to champion Rugby.

N) Public sector role – joint working with public sector partners to take a lead in funding, planning and delivery.